Everything evolves or changes in time, including the popularity of some occupations.
Here's where we'll tell you about 11 high-demand jobs you might like to get employed for.
Grab a snack, or not, and read on!
Home Health Aide
The demand for such workers is high especially in the US.
You could be working for a company that will send you to the patient's house, or in a home center.
As the job's title implies, you'll be helping people in their homes with various tasks that relate to their wellbeing.
The tasks can be:
Monitoring person's condition
Helping with bathing, showering, and dressing
Recording information
While you don't need a degree for this occupation, you'll need some training.
Additionally, certifications for specific areas might be needed as well.
Truck Driver
Being a truck driver is not the easiest job out there, as it's one full of responsibilities.
The demand for these drivers is high and it doesn't look like the demand will go down.
These drivers are very important as they ensure goods reach their destination in perfect condition.
Your tasks will include:
Loading and unloading merchandise
Keeping driving logs
Sticking to the schedule
Maintaining the truck in working condition
You'll need a special driving license, but also some additional certifications.
Don't get surprised if you'll be asked to take the Federal Motor Carrier Safety Regulation exam.
Read the full guide: How to Become a Truck Driver: Career Guide
---
---
Featured Online Programs
Sponsored Online Programs.
Diesel Mechanic
If truck drivers are in demand, so are diesel mechanics as someone needs to repair the trucks.
To become a diesel mechanic you need to complete an apprenticeship or a training program.
You'll also need some diplomas, but for these be prepared to pass more exams than you would for other occupations.
These will be part of your duties as a diesel mechanic:
Inspecting engines, wheels, batteries
Oil changing
Replace broken or worn out parts
Diesel mechanics can specialize in various fields such as automobiles, transit or school buses,  medium-heavy trucks, collision repair, or truck equipment.
Plumber
Being a plumber is an occupation that is unlikely to go out of demand any time soon.
These professionals are needed in industrial, home, and commercial settings.
They can work on construction sites or on completed buildings.
You'll be responsible for completing tasks such as:
Installing pipes, valves, and fittings according to blueprints
Measuring and cutting pipes
Installing various equipment, such as toilets, sinks, boilers, and more
To become a plumber you'll need to complete an apprenticeship and become licensed.
Enrolling in a training program is also an option.
Read the full guide: How to Become a Plumber
Healthcare Administrator
We returned to the healthcare industry and have a look at an administrative position.
Healthcare admins are responsible for overseeing how the medical facility runs.
Since the demand for medical personnel is high, it goes without saying that facilities also need personnel in other departments.
The responsibilities of this position include:
Designing and maintaining a compliance program
Informing personnel and patients about regulations and laws
Human resource management
This position requires a Bachelors' degree in healthcare administration.
You'll also need very good communication skills, being organized and detail-oriented.
For more career opportunities you can also earn a Masters' degree along with some certifications.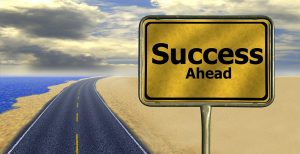 Read the full guide: How to Become a Healthcare Administrator
Veterinary Technician
More and more people own pets or started caring about animals.
This can only mean the demand for veterinary technicians is going strong.
Just like people, animals also need to be healthy and these professionals help with this aspect.
Veterinary techs usually:
Collect samples to be tested
Take and develop Xrays
Bathe and feed animals
Assist licensed veterinarians during emergencies
For this position, you'll need to graduate from an accredited vet tech program and pass the state's licensing exam.
You can become a licensed, certified, or registered veterinary technician.
Read the full guide: How to Become a Veterinary Technician
Dental Assistant
Having a nice smile is what everyone hopes for.
This is not possible without the help of a dental assistant, so the need for such professionals isn't going anywhere.
Here's what will be expected of you as a dental assistant:
To schedule and confirm appointments
To maintain accurate records
To take Xrays
To educate patients about proper oral care
You're expected to graduate from a dental assistant training program and to earn a certificate.
Dental assistants have several credentials they can attempt earning.
Doing so can only make them stronger candidates and open the doors to better career options.
Electrician
No matter the type of electricity we're using, based on its source, we'll never stop needing electricians.
Electricians are needed in many walks of life, from industrial, to commercial or private settings.
These tradesmen are expected to:
Read blueprints
Install and maintain electrical systems
Inspect electrical products
Perform repairs of faulty products
Electricians must graduate from high school and then complete either an apprenticeship or a training program.
Earning a license and keeping it current is also mandatory.
Read the full guide: How to Become an Electrician: Career Guide
Dog Trainer
Since many more people own pets, it means there are many more dog owners as well.
Everyone likes a well-behaved dog, but this can't really be achieved without a good dog trainer.
If you'd like to work with animals, perhaps this job might interest you.
Your duties will include:
Teach dogs to listen and answer commands
Teach owners how to control their dogs
Teach owners house training techniques
There are no specific requirements for this occupation as far as education and certification go.
However, there are courses you can take to improve your skills and knowledge.
Certified Personal Trainer
In recent years people have started taking care of their bodies more either by trying to eat more healthily or by working out.
This increases the demand for certified personal trainers as they have the knowledge of what foods one should eat and what workout routines one needs to obtain good results.
The duties for this occupation include:
Demonstrating exercise routines to clients
Modifying exercise for each client's fitness level
Giving nutrition advice
Providing resources for fitness and health issues
It's not mandatory to obtain a degree, but many certified personal trainers do earn either an Associate's Degree or a Bachelor's Degree in related fields.
However, you'll need to also earn a certificate by passing an exam.
You can earn more than 1 certification, and some employers might even demand this from candidates.
HVAC Technician
Almost everywhere we go we can feel some heating, ventilation, or air conditioning system working.
These types of machinery are installed by specialized personnel, usually, at about the same time the building gets constructed.
However, this is not everything you'll be doing according to this next list:
You'll maintain and repair heating and cooling units
You'll perform warranty services and emergency repairs
You'll diagnose electrical issues within HVAC units
You'll order and maintain the parts and tools needed for repairs
Usually, you'll need to undergo training either through a training program or an apprenticeship.
You'll have to choose a program that can last between 6 months and 4 years, depending on the areas you want to get more familiar with.
While you can earn a degree, you'll need to earn a certificate as well.
Those who will work with cooling systems will need an extra certificate.
Read the full guide: How to Become an HVAC Technician: Career Guide
Conclusion
Most of these occupations also pay rather well, with wages of at least $20 per hour.
With some of these jobs, you can even work on your own if you obtain the appropriate business licenses.
Featured Online Programs
Sponsored Online Programs.