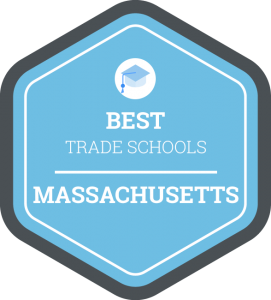 Methodology
Get Ranking Seal
Vocational training is a wonderful opportunity for those facing uncertainty regarding their career and life choices.
Even though it is generally considered by adult learners who think about switching their profession, for those who are at the beginning of their educational path, these types of studies can offer a shortcut to a steady, well-paid job.
The following list contains essential information on trade schools in Massachusetts, the programs they offer and admission information.
---
---
Featured Online Programs
Sponsored Online Programs.
---
Trade Schools by City
---
1

MTTI – MotoRing Technical Training Institute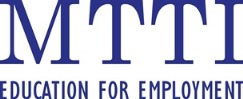 MTTI is a technical school with a variety of programs that ensure an entry-level competency upon completing a 30-week full-time training.
The school's main campus is located in a facility of 60,000 square feet in Seekonk with labs/shops, tools, and equipment that provide a hands-on training experience along with quality theoretical knowledge.
In order to enroll, a high-school diploma or its equivalent is required, and applicants must go through an interview with the desired program's personnel.
The application fee costs $50 and books and supplies cost $100.
Tuition varies between $15,650 and $18,100 depending on the program, and financial aid is available through different sources.
Part-time evening classes are offered as well, over the course of 75 weeks.
The school is accredited by the Accrediting Commission of Career Schools and Colleges (ACCSC).
MTTI takes pride in their students' satisfaction upon graduating and most of the applicants have been directly referred by an alumni.
In fact, a survey conducted by the accrediting body in 2015 concluded that an astounding 99% of the current students conveyed complete satisfaction with their choice to study there and would recommend it to a friend.
School Programs:
Automotive Service Technician
Building & Property Trades Technician
Computer Service Technician/Network Installer
HVAC/R Technician
Marine Service Technician
Medical Assistant
Medical Billing & Coding/Office Administration
Motorcycle/Power Equipment Technician
Residential and Commercial Electrician
Contact Information – Main Office and Admissions
1241 Fall River Avenue
Seekonk, MA 02771
Phone: 1-508-336-6611
866-454-MTTI(6884)
Fax: 1-508-336-8887
Website: www.mtti.edu
Email: info@mtti.edu
---
2

Southeastern Technical Institute
The Southeastern Technical Institute has a long tradition of producing highly skilled professionals since its founding in 1968.
The courses are tailored to the employers' needs and last for 800-900 hours each, extended over a flexible schedule of evening classes and clinical hours for the medical-vocational training programs.
High school diploma and transcript are needed for admission to all programs, applicants must pass a specific test for the desired program, while in some cases GED or HiSET with scores included may be required.
Tuition fees range from $2500 for the in-district Culinary Program, through $6000-$9000 for the Trades programs, up to $13000 for the Practical Nurse program.
Books, uniforms, equipment and student fees are charged in addition and can cost up to $1500 in total.
For application fees and entrance exams, $20 are charged, except for the Practical Nurse program which is $80.
Upon acceptance, some programs require a seat deposit varying between $200 and $500.
There is financial aid available from a number of sources, listed at the school's website.
STI is accredited by the Commission of the Council on Occupational Education and the Office for Career/Vocational Technical Education at the Massachusetts Department of Elementary and Secondary Education.
Programs Currently Offered:
Medical area:
Dental Assisting
Medical Assisting
Practical Nurse
Trades:
Electricity
HVAC
Plumbing
Services
Cosmetology
Culinary Arts
Advanced Manufacturing:
Metal Fabrication/Welding
Precision Machine Engineering
Contact Information:
Southeastern Technical Institute, 250 Foundry Street, South Easton, MA 02375
Phone: (508) 230-1297
Website: www.stitech.edu
---
3

Lincoln Tech

Lincoln Technical Institute opened in 1946 and is famous for its trademarked slogan "Careers that build America".
The Massachusetts campus offers trade careers specifically in the area of health sciences, with classrooms equipped as doctor's offices and laboratories for complete immersion into the working environment.
The programs can be completed over the course of 40-60 weeks, depending on whether the classes are full-time during the day, or part-time in the evenings.
The programs offer clinical externships between 4-8 weeks, and some of the classes are blended, meaning a certain percentage of them can be completed online, and the rest in class.
Total tuition with enrolment, books, equipment and student fees included ranges between $18,500 and $19,000 for the Medical and Dental Assistant programs, $15,871 for Massage Therapy.
Some students may qualify for grants or loans, or scholarships such as the American Hero and Single Parent Scholarship Program, Lincoln Advantage Scholarship Program or the Lawrence E. Brown Leadership Award Scholarship (more details are available on the official school website).
The quality of education is guaranteed by the accreditor ACCSC (Accrediting Commission of Career Schools and Colleges).
Programs offered at the Boston (Somerville) campus:
Dental Assistant
Massage Therapy
Medical Assistant
Medical Office Assistant
Contact Information
Lincoln Tech Somerville, MA Campus
5 Middlesex Avenue
Somerville, MA 02145
United States
Phone: (617) 776-3500
---
4

The Peterson School
The Peterson School has offered the program certificate for Facilities Technicians since 1946, and with its great experience and wide range of vocational training, the school's mission statement is about ensuring graduates' successful completion of the State Licence Exams.
In fact, this school can be singled out in its approach to offer support and bring the job market within the students' reach, by placing an up-to-date job listing tool on its website, with categories specific to the programs it offers.
The school has three different locations, in Woburn, Worcester, and Westwood.
The courses offered vary from short term to be completed within a few weeks, to full-time 300 hour programs completed in 15 weeks.
Taking courses at this school can be very flexible since some can be taken online, or over the weekends.
Full-time programs which can be found on the list bellow cost between $6000-$6220, with an additional $60-$75 for book fees.
Applicants can register online.
Some courses can be covered by scholarships, with more details available at their website.
Full-time Program:
3 Combo program that covers: HVACR Commercial & Industrial Refrigeration Prep, Oil Heat Technicians License Prep, and Basic Electricity
Courses:
Business Administration
Construction Supervisor
Electrical
Facilities Technician
Fire Alarm Systems
Firemen and Engineers
Gas Heat
Hoisting
HVACR
Locksmith
Oil Heat
OSHA
Plumbing
Wastewater Treatment
Contact Information:
Peterson School -Woburn Location:
Peterson School – Westwood:
350 University Avenue, Westwood, MA 02090
Phone: 781-320-3292
Email: stacey@petersonschool.com
Peterson School Worcester:
705 Plantation Street, Worcester, MA 01605
Phone: 774-823-3047
Email: wmauro@petersonschool.com
---
5

The Greater Boston Joint Apprentice Training Center (JACT)
This training center offers programs for becoming a professional in the electrical industry, by accepting apprentices who will learn while working with experienced electricians in the field.
Aside from going out into the real world and gaining hands-on experience, there are classes held in fully equipped cutting-edge laboratories within the training center.
The requirements for applying to this apprenticeship program include a high-school diploma or GED with one year of algebra; they need to reside within the area of the Greater Metropolitan Boston and pass the aptitude test.
This institution is accredited by the Massachusetts State Department of Labor and Workforce Development.
Apprenticeship Programs:
Electrical Apprenticeship Program – over the duration of five years, 10000 hours of training, plus 1000 hours of classroom studies.
Telecommunications Apprenticeship Program – five years, 10000 hours of on-site training and 1000 hours of in-class studies.
The jobs are assigned by the Joint Apprentice Training Center, and the wages start at $20.44 per hour for Electrical Apprentices and $15.33 per hour for Telecommunications Apprentices.
Contact Information:
JATC Electrical Training Center
194 Freeport Street, Dorchester, MA 02122
Phone: (617) 436-0980
FAX: (617) 436-1081
Website: https://bostonjatc.com/
---
6

New England Carpenters Training Center in Millbury and Boston Carpenters Apprenticeship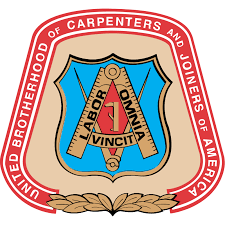 The New England Carpenters Training Center in Millbury offers traditional classroom carpenter program, as well as practical job training.
The program includes Carpentry, Floorcovering, and Pile Driving, and is full-time, with a curriculum created and administered by a board consisting of union trustees and contractors.
In addition to this full-time study program, trough the Carpenters Apprenticeship in Boston, which is organized by the United Brotherhood of Carpenters in North America, aspiring carpenters can receive a formal training over the course of 48 months.
Through this program, wages are earned while learning the trade, which increases with the level of skill.
The requirements to enroll in this program include a high-school diploma, GED with score included, and a preparatory course of 6 months or a certain minimal experience in the carpentry trade.
There are no application fees, however, in order to apply, applicants need to go in-person to a session organized by the training centers, where they can receive all the necessary information regarding the courses and career paths available.
These sessions are organized every first Monday of the month, at 6 pm, at their training center locations.
Contact Information
Millbury, MA – New England Carpenters Training Center:
Boston, MA – New England Carpenters Training Center:
750 Dorchester Ave, Unit 2
Boston, MA 02125
---
7

The Plumbing Academy
This school exclusively offers online classes oriented toward plumbing and gasfitting.
It is licensed by the Commonwealth of Massachusetts Division of Professional Licensure and Board of State Examiners of Plumbers and Gas Fitters has approved it as a Theory School.
The founders of this school have 40 years of experience in the plumbing and gasfitting trades, as inspectors, educators and instructors, code and licensing consultants, etc.
The courses offered are specifically for plumbing and gasfitting.
Each Tier Class costs $1400, all fees included.
Registering and all the classes are conducted online, for which a computer with speakers, a camera and a microphone are required.
There are discounts in certain cases, for the military for example.
Enrolment can be done throughout the whole year, and classes have fixed schedules over the course of 32 weeks, they are conducted either through pre-recorded or live sessions, all by certified plumbing or gas inspectors.
This online school offers crash courses for the license exam as well, these courses last 10 weeks for the price of $775.
Contact Information:
---
8

New England Institute of HVAC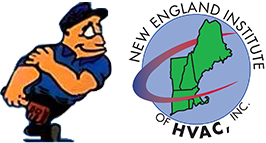 This institution specializes in offering a program for Heating, Ventilation and Air Conditioning technicians.
Its objective is to teach while keeping up with the state-of-art technology, which will prepare the future technicians for working within a technologically advanced environment.
The program is highly specialized, and the curriculum consists of learning the following: Basic Electricity, Oil Heat, Gas Heat, Miscellaneous Heating, EPA Certification and Testing, Residential refrigeration, Commercial Refrigeration, Central A/C and Heat Pumps.
In addition to these courses, the program includes preparing for the test that every technician needs to pass before beginning to work, an EPA certificate.
Within the course, the National Electrical Code is included, which is a standard required for safely working on installations with electrical wiring.
Classes can be taken during the day, which costs $6975 for a 13-week program; while the evening classes cost less, $5975.
The application can be filled online, and no additional documentation is required to apply.
This school is part of the North American Technical Excellence organization and is licensed by the Department of Public Safety for license Testing.
Contact Information
New England Institute of HVAC
240 Smith St, Lowell, MA 01851
Phone: 978-735-4979
Email: newenglandhvac@yahoo.com
Website: https://newenglandhvac.com/
---
9

Martin Electrical & Technical School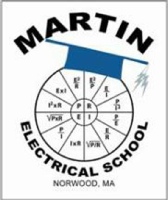 Specializing in training professionals in the electrical industry, this school offers a few options with varying course lengths.
The fees depend on the type of certification, ranging from $750-$1050 for a 150-hour program, up to $2100 per 150 hours, and extra fees will be charged for books.
The school offers payment plans for some of the courses.
The license for education was issued to this school by the Massachusetts Division of Professional Licensure's Office of Private Occupational School Education and was approved by the Commonwealth of Massachusetts Board of State Examiners and Electricians.
Programs offered:
Master Electrician, 150 hours, applicants need to be experienced journeyman electrician, after which they will be eligible to take the Master Electrician licensing exam
Journeyman Electrician, 600 hours, for complete beginners, after the course they will be able to take the Journeyman Electrician licensing exam
Systems Technician, 300 hours, after the course the candidate is eligible to take the Systems Technician licensing exam
Systems Contractor, 75-hour course, after which graduates can take the Systems contractor exam
Burglar Alarm, 75-hour course
Fire Alarm, 75-hour course
Other Courses: 6-hour professional development courses, standards, and codes for electricians
Contact Information:
Martin Electrical & Technical School
130 Kerry Pl, Norwood, MA 02062
Phone: 781-769-2376
Email: Office@MartinElectricalSchool.org
---
10

Technology Learning Center
TLC is an institution devoted to teaching new skills to adults and preparing anyone interested in a new career.
The HVACR program is accredited by the ACCSC and is taught in both workshops for practical experience as well as inside classrooms for creating a theoretical basis.
The payment fees vary by course, for example, the continuing education courses for Boiler Operators and Engineers cost $125 per session, while some of the online interactive programs, such as the Waste Water Treatment cost $300.
It is advised to contact the school for more precise costs for each course.
Payment plans are offered as well as scholarships for students who qualify.
Applying and registration for the courses can be done online, along with the payments.
Programs offered:
HVACR (Heating, Ventilation, Air Conditioning, and Refrigeration)
Solar Water Heating Technology
Geothermal Heating and Cooling
Steam Engineering/Power Plant Engineering Programs
Pipe Fitting Principles and Codes
Waste Water Treatment, Industrial Levels
Facilities Technician Programs
Continuing Education Courses for Boiler Operators and Engineers in Oxford
Continuing Education Courses for Boiler Operators and Engineers Online
Online Total Contact Hours (TCH) for Waste Water Treatment
Continuing Education for Hoisting License
Contact Information
Technology Learning Center
11 Buffum Dam Rd., Oxford, MA 01540
Phone: 508-987-1852
Website: https://www.tlcedu.com
---
Final Thoughts
Anyone can start learning a trade, despite their age or previous experience, and land a job in an appreciated field within months.
Having mastered a trade can be a valuable resource in any circumstances and turning it into a career means securing a job that will provide a good living.
Featured Online Programs
Sponsored Online Programs.