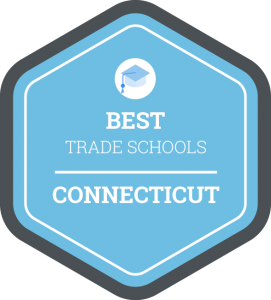 Methodology
Get Ranking Seal
This page compiles information about the best trade schools in Connecticut.
This list aims to help prospective students decide where is the best place to learn a new trade.
This page also includes essential information about the schools and their programs, such as costs, duration, accreditation and more.
Connecticut trade schools offer high-quality hands-on training in various high-demand industries:
Massage therapy
Dental Assisting
Automotive Technology
Cosmetics
Real Estate
and more
There are many great options out there so we invite you to read this article and, depending on your skills and interests, decide where you want to start building a successful career.
---
---
Trade Schools by City
---
1

American Institute Inovative Career Education

American Institute offers a uniquely American approach to career training.
The Institute opened its doors to its first class of business students in 1924.
It was then known as Hartford Secretarial School.
Since then, thousands of students have graduated and have built careers in the world of business, legal, allied healthcare, diagnostic medical sonography, and information technology.
The American Institute locations in West Hartford is institutionally accredited by the Accrediting Bureau of Health Education Schools.
Enrollment. Applicants must have a high school diploma or GED.
For Diagnostic Medical Sonography programs, students must also have an official transcript of either a Bachelor's Degree in any major or an Associate's Degree from an allied health patient care related program including a clinic internship/externship.
A personal interview will also take place on campus.
There are also other program-specific admissions requirements.
Fees. Registration fee is $25. Tuition fees are between $12,995 and $32,995, depending on the program.
Courses offered:
Administrative Office Professional
Dental Assisting
Diagnostic Medical Sonography (Ultrasound)
ESL- English as a Second Language
Massage Therapy
Medical Assisting
Medical Coding and Billing
Contact information:
---
2

Lincoln Tech
Lincoln Tech East Windsor campus is the largest provider of welders in Connecticut, and one of the state's largest providers of HVAC graduates.
With housing options available, students can come from anywhere in the country to train in the Institute's HVAC facilities, electrical labs, manufacturing center, and auto, diesel, and collision bays.
Lincoln Tech has 2 other campuses in Connecticut: in New Britain and Shelton.
Lincoln Tech is accredited by the Accrediting Commission of Career Schools and Colleges (ACCSC).
Fees. Tuition fees are between $8,004 and $39,314, depending on the program. The prices include a $100 registration fee.
Financial aid is available to those who qualify.
Courses offered:
East Windsor Campus:
Automotive Technology
Computer Numerical Control (CNC) Machining and Manufacturing Technology
Collision Repair and Refinishing Technology
Diesel and Truck Technology
Electrical and Renewable Energy Technology
HVAC
Welding & Metal Fabrication
New Britain Campus:
Electrical and Renewable Energy Technology
HVAC
Practical Nursing
Medical Assistant
Patient Care Associate
Lincoln Culinary Institute in Shelton
Culinary Arts and Food Services
International Baking and Pastry
Contact information:
The East Windsor Campus is located at 97 Newberry Road,

East Windsor

,

CT

06088

Phone: (800) 243-4242
The New Britain is located at

200 John Downey Drive,

New Britain

,

CT

06051

Phone: (860) 225-8641
The Shelton Campus is located at

8 Progress Drive,

Shelton

,

CT

06484

Phone: (203) 929-0592
Website: https://www.lincolntech.edu
---
3

NETTTS CDL License Training School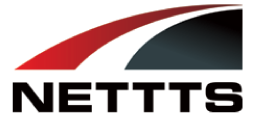 New England Tractor Trailer Training School offers CDL license training at two locations in Connecticut: in Somers and in Bridgeport
NETTTS has been operational since 1965 and trains students from across Connecticut, Massachusetts, Rhode Island, and Southern New Hampshire.
The school also offers HVACR Technology Training at North Andover and Pawtucket, RI campuses.
Students have flexible scheduling options.
The truck driving courses at NETTTS offers students both classroom and on-the-road training and includes safety procedures. School instructors come from the industry and have years of behind-the-wheel experience.
The school's goal is that students feel ready and prepared for the state CDL exam upon graduation.
Fees. Training fees vary depending on the program.

NETTTS has a full-time professional financial aid department with staff dedicated to helping students develop a plan for paying their tuition.
Courses offered:
Class A CDL Training Programs
Class B CDL Training Programs
HVAC training
Safety Training for Companies
Contact information:
The Bridgeport campus is located at 510 Barnum Ave., Bridgeport, CT 06608
Phone: (203) 416-1935 / (800) 542-0009
The Somers campus is located at 32 Field Road, Somers, CT 06071
Phone: (860) 749-0711 / (800) 243-3544
Email:  info@nettts.com
Website: https://nettts.com
---
4

TIGI Hairdressing Academy
TIGI Hairdressing Academy offers a comprehensive, progressive education to students interested in hairdressing and cosmetology careers.
The Academy is powered by TONI&GUY Education.
The school is fully accredited, and state-approved.
New classes begin the first of each month.
TIGI Hairdressing Academy provides State Board Exam training so that when graduates are prepared to pass with confidence and to become a licensed cosmetologist.
TIGI Hairdressing Academy is approved by the State of Connecticut Dept. of Health.
The Academy is accredited by the National Accrediting Commission of Career Arts & Sciences.
TIGI Hairdressing Academy is also approved by the United States Department of Education.
Enrollment. The school requires proof of age, demonstrating that the applicant is at least 16 years old.
Applicants also must provide a copy of a high school diploma or G.E.D.
All applicants are given a personal interview
Fees. Total tuition is $21,500. This includes a $50 application fee and a $200 enrollment fee. TIGI Creative School is also offering federal student financial aid for students who qualify.
Contact information:
---
5

The Connecticut Real Estate Institute

The Connecticut Real Estate Institute, Inc. has specialized in career training for over 40 years.
The Institute offers training for those who want to build a career in the real estate business.
The school is recognized by the Connecticut Department of Consumer Protection, Real Estate Division to teach the minimum standards as set forth by the Connecticut Real Estate Commission.
Classes are taught by seasoned real estate and banking professionals.
Enrollment. Applicants can register to a real estate course by filing an application that can be downloaded from the school's website.
Fees. Tuition for the Real Estate Principles & Practices is $445. Textbooks cost an additional $50.
Real Estate Exam Prep Courses are between $30 and $109, depending on the number of hours. Three other financing options are available.
Courses offered:
Real Estate Principles & Practices (60 Hours)
Real Estate Finance (30 Hours)
Real Estate Exam Prep Course
Online Real-Estate Continuing Education Courses
Contact information
Mailing Address: The Connecticut Real Estate Institute, Inc., 611 Access Road, Suite 300, Stratford, Connecticut 06615
Phone: 203-349-6080
---
6

Northeast Helicopters Flight Services
Northeast Helicopters Flight Services is the oldest and one of the most reputable helicopter schools in the United States.
The school offers flight training for all FAA certificates and ratings under Part 141 of the FAA.
The school has provided training for International Students from 29 different countries.
The owner, John Boulette is a former student with over 34 years in the helicopter industry.
He is an FAA Certified Airframe and Power Plant mechanic with Inspection Authorization privileges and is actively involved in day-to-day operations.
The Professional Pilot Training Program (Pro-Trac) program meets all FAA standards and minimums.
This intensive course is tailored around the scheduling needs of students, who work one-on-one with their instructors.
Fees. Prices are between $2,495 and $75,030, depending on the course.
Actual course duration and the total cost will vary upon the student's proficiency with flight training and ground school. Career training loans are also available.
Courses offered:
Private Pilot Course
Commercial Pilot Course
Instrument Pilot Course
Flight Instructor Course
Instrument Flight Instructor Course
Contact information:
---
7

Connecticut Valley School of Woodworking
The Connecticut Valley School of Woodworking provides a wide range of hands-on woodworking classes for men and women of all skill levels.
The school offers one or two-day weekend classes, series classes that meet one or two nights per week for 4 to 12 weeks, week-long intensive classes and more.
The Connecticut Valley School of Woodworking teaches the effective use of hand tools and machine tools.
Fees. Tuition is between $125 and $1000. Materials cost an additional $59 to $1,495, depending on the class.
Enrollment. Students must be at least 18 years old.
Registration for classes can be done by telephone, in person, or by downloading and printing a registration form on their website and sending it with a personal check.
As most classes fill up quickly, it is best to call or e-mail first and ask about availability.
Courses offered:
Fundamentals of Furniture-Making
Woodworking I
Woodworking II
Woodworking III
Five-week Woodworking Intensive
Fundamentals of Cabinet Making
Woodturning
Professional Furniture Finishing Techniques
Specialty and Weekend Classes
Week-long Classes
Contact information:
---
8

Connecticut School of Broadcasting
Connecticut School of Broadcasting offers broadcasting and web development classes.
The school has two campuses in Connecticut: one in Stratford and one in Farmington.
The school aims to help students switch from their current career path to the exciting world of audio/video production, sports broadcasting, television, and radio/podcasting.
Connecticut School of Broadcasting provides hands-on training.
From the first day of classes, students will be working with the same equipment and software used by the professionals working in the industry.
Class size is kept small so that instructors can give each student personalized attention.
Students are trained for a career in months.
School instructors work in the industry as broadcast or coding professionals.
School staff helps graduates prepare a demo, polish their resume, and get ready for job interviews.
Fees. Tuition costs vary depending on the program.
Courses offered:
Broadcast Media Program:
Audio/Video Production
Television
Radio
Sports Broadcasting
Web Developer Program
HTML & CSS
Javascript and jQuery
Bootstrap
PHP
SQL
Contact information:
The Farmington campus is located at 130 Birdseye Road, Farmington, CT 06032
Phone:

860-677-7577

The Stratford campus is located at
Phone:

203-378-5155
---
9

The Institute of Aesthetic Arts & Sciences
The Institute of Aesthetic Arts & Sciences is a leader in Aesthetics instruction, incorporating both theory and practical application.
The 20-week program provides intensive one-on-one training encompassing clinical studies, techniques, and hands-on experience.
Students work in a supervised environment directly with the public.
The school curriculum includes many topics: from anatomy and bacteriology to mask therapy and professional make-up techniques. Graduates will have sufficient knowledge to be employed and feel confident working as professional aestheticians.
Enrollment. Applicants must be at least 17 years of age.
Prospective students must hold a high school diploma or its equivalent.
Applicants must also mail to the Institute a letter of recommendation from a working professional who is not a relative.
An interview must be scheduled with the Admissions Office.
Fees. The application fee is $20. School tuition is expected to be paid in full by the first day of class unless other arrangements have been made.
Prospective students can learn more about fees by contacting IAAS.
Contact information:
The Institute of Aesthetic Arts & Sciences is located at 800 Main Street South, Suite 110, Southbury, CT  06488
Phone: (203) 262-6070
Website: https://iaasct.com
---
10

Cortiva Institute Massage Therapy School
Cortiva Institute provides high-quality, comprehensive training programs that prepare graduates for successful careers in massage therapy, skincare, and related health and wellness fields.
The institute has campuses in 5 US states: Connecticut, Maryland, Florida, Pennsylvania, and Texas.
The Connecticut campus, located in Cromwell, provides a 900-hour Professional Massage Therapy Program.
The program prepares students to become successful in practicing massage therapy.
Students learn both therapeutic and clinical techniques.
The school offers practical prep for the Massage & Bodywork exam needed for massage therapy certification and licensing.
The Connecticut Center for Massage Therapy (CCMT) is accredited by the Commission on Massage Therapy Accreditation.
CCMT is approved by the Connecticut Commissioner of Higher Education as a private occupational school.
The Institute is offering automatic student membership in ABMP, the largest massage therapy association in the U.S.
Fees.  Total tuition cost is $19,401.80 if the program is completed within normal time. This includes a $50 registration fee and books and supplies cost.
Cromwell Institute offers financial aid for those who qualify.
Courses offered:
Professional Massage Therapy Program
Contact information:
The Cromwell Campus is located at 45 Shunpike Road Suite 10, Cromwell CT 06111
Phone: (860) 667-1886
---
Final Thoughts
Whether you want to become a massage therapist, a dental assistant or a professional helicopter pilot, Connecticut schools offer you a variety of training programs that can help you start a rewarding career in a matter of months.
All you have to do is decide what is your dream job, commit to putting the effort in, and start searching for the institution that is best suited to your educational needs.
Before deciding which trade school is the right place for you, make sure the institution is trustworthy and the classes are accredited by the government institutes.