Perhaps you trained as a nurse but you realized this career is a bit too stressful for you.
If this is the case, you might wonder what can you do with your accumulated knowledge and experience.
Fret not, for we have searched and searched, and came up with a bunch of awesome non-nursing careers for nurses, that could interest you!
Read on!
---
---
Featured Online Programs
Sponsored Online Programs.
Health Writer
This career is for those who have a passion for writing and helping others.
You can write for various publications that have a health-related section, or even run your own blog related to health.
You could even write newsletters for the patients of the facility where you worked as a nurse, for instance.
This is a good option because you already know a lot about various illnesses, medicine, and practices.
Many people don't understand medical terms and you can explain everything in layman's words.
For this kind of job, you'll receive on average $24 per hour, though you could easily expect more than this.
Medical Biller and Coder
While billers and coders are different jobs, they're often taken by the same person.
Such an occupation is an important one in the healthcare industry.
These professionals need to translate the information found on the patients' files into code.
The code is then used to issue bills and claim insurance.
A medical coder and biller is the middleman between the healthcare facility and the insurance company.
They need to know medical terms, how they're shortened, and more.
Such a job can also be performed remotely and requires a lot of attention.
You can earn around $75,000 a year if you choose to become both a biller and a coder.
School or Camp Nurse
This job is for those who like working with children.
While this is still a nursing position, the responsibilities and cases you'll see are far less serious or gruesome.
On top of everything, you can be a school nurse during the school year and a camp nurse during the summer break.
You'll generally have to monitor the health of the kids, offer first aid help to both the staff and the kids, as the need may be.
Both school and camp nurses earn between $22 and $40 per hour.
Forensic Nurse
Through this occupation, you can help people even more than through a traditional nurse position.
You'll work with victims of abuse, and therefore you'll need to be extra understanding and compassionate.
You'll have to collect evidence for court hearings and often you'll also have to testify in court.
Forensic nurses might have an even more difficult job than regular nurses, but the job itself can be more rewarding.
This type of nurse can work in many different settings, including correctional facilities.
The average salary for this occupation is $65,000 per year.
Informatics Nurse
Informatics nurses need to have a passion and knowledge of technology.
This is an up-and-coming career and field that is very helpful for everyone in the medical industry.
You'll have the following duties:
Prepare systems
Training the personnel
Offer user support
These nurses are highly likely to work with vendors and various other technical experts.
The median salary for an informatics nurse is around $102,000 annually.
Nutrition Coach
In recent years people have started paying more attention to their health and fitness levels.
Nurses are qualified enough to become nutrition coaches and the demand for such personnel is only increasing.
These professionals may work with various businesses or individuals, can hold classes and seminars related to nutrition.
Your role will mainly be to come up with a plan that will help your client achieve their goal as far as nutrition and health are concerned.
You'll have to keep in mind the person's dietary preferences, allergies, as well as any medication they take.
For such a position you'll receive around $41,000 per year.
Addictions Counselor
While many people try to improve their health, others struggle with addictions, either to alcohol or to various drugs.
As an addictions counselor, you'll use a variety of skills and attributes to try and help individuals overcome their situations.
The skills and attributes you need are compassion, empathy, problem-solving, and a strong desire to help others.
If you're interested in such a position, you'll need about 2 more years of training and possibly certification or license.
You can even earn about $46,000 per year as an addictions counselor.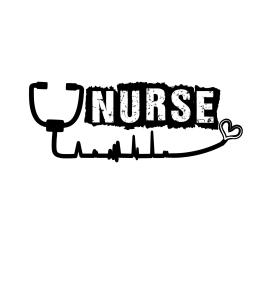 Nursing Researcher
Nursing researchers play a rather important role in the healthcare industry.
This is because these professionals help to improve patient outcomes.
For this purpose, nursing researchers complete a series of duties, such as:
Designing studies
Recruiting participants for these studies
Fill out applications for grants
Collecting and processing the data
You should know that for such a position, you'll need to study some more.
An MSN is the most common diploma obtained, though there are plenty who choose to obtain a Ph.D. instead.
These researchers earn a median salary of $81,000 annually.
Clinical Ethicist
Working in the medical field is not easy, especially when the values of the patients and their families clash and also come against the personnel's values and training.
A clinical ethicist is useful in these situations because they can give advice to everyone involved: patients, family members, as well as the staff taking care of the patient.
The advice deals with the legal, ethical, religious, policy issues and concerns related to the case at hand.
While you'll need to graduate from a medical ethics program with a degree, this effort is well worth it because you'll earn around $100,000 per year.
NASCAR Medical Liaison Coordinator
Everyone knows the dangers of fast driving, however, there are competitions organized around who's the fastest driver.
NASCAR (or National Association for Stock Car Auto Racing) is the best-known organization for stock car racing.
Knowing all the dangers involved, the drivers must pass various medical screenings.
This is where the NASCAR medical liaison coordinators are very useful as they:
Collect and update the drivers' medical histories
Keep in contact with local hospitals during the racing events
Ensure the drivers passed their screenings
Another important aspect of this job is participating in various research projects that are meant to increase the drivers' safety.
Such an occupation pays on average $73,000 per year if you're a registered nurse.
Nurse Lobbyist
Being a nurse lobbyist is not an easy job, but you may have already done some lobbying in the past if you already wrote any letter to a local representative or official.
This position will require you to work closely with lawmakers to improve the already existing laws.
The position involves collecting and analyzing data along with the related laws.
You'll also play an important role in your community because of this.
Based on experience and credentials, you can expect to earn around $70,000 annually, though the amount can easily exceed six figures.
Conclusion
While being a nurse is not easy, it can be a good start in various other occupations and careers that can be equally stressful.
We presented over 10 such paths you can consider, and the good news is that these are not the only ones you can consider.
The majority, however, will require some nursing experience but also more credentials, thus you'll need to be willing to go back to school at some point.
Featured Online Programs
Sponsored Online Programs.