Almost everyone knows that for the majority of jobs you need a clean criminal history.
However, there are some occupations where those who committed a felony may be accepted under certain requirements.
We'll present you some 15 jobs for felons and the things you need to know, so read on!
---
---
Featured Online Programs
Sponsored Online Programs.
Truck Driver
Trucking companies are some of the friendliest towards those who have committed a felony are trying to re-enter society.
Truck drivers must ensure goods arrive at their destination on time and in perfect condition.
You'll need to earn a commercial driving license (CDL), be at least 18 or 21 years old depending on where you have to drive your truck.
In some instances, you'll need to earn additional licenses or certifications.
You might not be allowed to transport Hazardous Materials (HazMat) which also requires a special endorsement.
Roofer
This is a construction type of job and felons can easily get hired for it.
If you're scared of heights this occupation might not be for you, though
There are few requirements related to this position, and the training is done on the job.
This job is rather demanding physically, and the hours might be longer than you could expect.
Pet Groomer
Being a felon doesn't mean you can't or don't love animals.
With an increased number of pet owners, there's also an increased demand for pet groomers.
Pet groomers do need a bit of training and some certifications to increase their chances of getting hired.
Training will help you hone your skills as well as teaching you the best grooming technique for each animal breed.
Many pet groomers specialize in grooming just one breed of dogs as this can increase their earnings.
Mason
While the demand for masons is not that high, it doesn't mean you won't be finding a position as one.
There's no education needed for this occupation, but do expect to be an apprentice for some time before you can work unsupervised.
This is a physically demanding job and the hours can be rather long as well.
In some parts of the country, masons might only find work during the summer.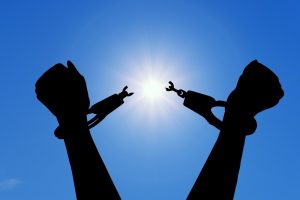 Drywall Hanger
This is another construction-related occupation.
Drywall hangers also learn their trade on the job as apprentices which can last up to 4 years.
If you want more job prospects and eventually more job responsibilities, you could join a training program instead.
The majority of these professionals work indoors, and this means they could be working throughout the year, regardless of the weather.
You can even get specialized in installing drywall, ceiling tiles, or tapers.
Window Cleaner
You don't need many skills or a lot of knowledge to become a window cleaner.
This also means you don't need any special education, training, or certifications either.
You'll usually be able to use your eyes and hands for this job.
Depending on where you will work, you might need not be scared of heights though.
You will work mostly in an outdoor setting, usually in sunny or windy conditions.
You're likely to work with other window cleaners to finish the task faster.
Delivery Driver
Being a delivery driver is similar to being a truck driver.
The only downside is that the felony you committed in the past cannot be related to stealing.
Delivery drivers work within the city limits as opposed to truck drivers who might work across states.
Luckily, you don't need any experience or qualifications, just a valid driving license for the type of vehicle you'll be using.
You'll need to be able to stick to a route, schedule, and pay attention to details.
Appliance Repair Technician
Appliance repair technicians repair all sorts of appliances, like microwaves, air conditioning machines, dishwashers, and so on.
This occupation requires training and even certifications, however, the majority of companies in this field hire felons.
You might have to go to the client's house to inspect the appliance, though it's possible for customers to come to your repair shop.
Repair techs will also have to take on a variety of tasks, like keeping the inventory, records, and issuing invoices, among others.
Welder
To become a welder you'll need to either graduate from a training program or from an apprenticeship.
After that, you'll also have to become licensed and ensure to renew it according to your local regulations.
You can learn more welding methods and get certified for them all, for a higher salary and better work opportunities.
Welders are in steady demand in various fields which is another advantage.
This occupation doesn't always depend on the weather and is relatively demanding physically.
Cook
Cooks are an important part of the staff in restaurants and hotels.
Felons are pretty easily accepted for such a position that usually has flexible working hours.
Cooks generally work in a team and under quite a lot of stress.
They also need to be able to work rather fast as well.
It's best to have some training in the field as well as some previous experience.
Earning some credentials for the food industry will also open more career options and a higher income.
HVAC Technician
While companies that hire felons for the HVAC technician position are easy to find, there are some conditions you'll need to meet.
For instance, you'll need to attend a training program or an apprenticeship and get licensed.
However, you won't be able to enroll as soon as you're released.
Ex-convicts need to wait a minimum of 5 years before enrolling in such a program.
Of course, you might not even be accepted in the program, simply based on the reason you were incarcerated.
Solar Panel Installer
Solar panel installers are in rather high demand and companies that offer such products are willing to hire felons.
This occupation doesn't require much training, and most of it can be learned on the job.
However, you'll need to get certified for this occupation though.
Through this job, you'll be working on rooftops rather often, so hopefully, you're not scared of heights.
Depending on where you live, this job might be an occasional one.
Dog Trainer
As mentioned earlier, felons too can care for and love animals.
Besides becoming a pet groomer, you could also become a dog trainer.
Other types of animals also get trained, but this happens mostly with dogs.
There's no formal education needed for this, just various courses and certifications offered by dog-related associations.
You'll be working both with dogs and their owners, as both parties have to learn specific behavior.
Electrician
It's highly likely you'll get hired as an electrician as many such businesses are owned by ex-convicts, to begin with.
You'll have to check the training and licensing requirements in your region as some convictions might disqualify you.
Regardless, this is an occupation that is needed in many places, like private homes, commercial and industrial spaces.
Unlike other occupations, you're likely to work mostly indoors and rarely at great heights.
Carpenter
Carpenters work with wood to create various items like doors, window frames, and not only.
You'll need training and become licensed, but make sure to check your area's regulations related to this occupation.
Just like with the previous job, many companies in this industry are run by ex-convicts, so you have a pretty high chance of getting hired.
Conclusion
As you can see there are plenty of types of jobs you can get hired for even if you have a felony on your record.
Keep in mind that it's up to each employer to decide which types of felonies they see as more serious.
In any case, you shouldn't hide your past as you could lose your job if it gets discovered at a later point in time.
Featured Online Programs
Sponsored Online Programs.