As a police officer, you will most likely acquire a particular set of skills.
Even if you retire or decide to change your career, you can still use these skills to some extent.
Do you want to know which are the 10 best jobs for retired police officers?
In that case, read on for more info and ideas on how to choose a new and exciting career.
---
---
Featured Online Programs
Sponsored Online Programs.
Dog trainer
One of the careers you could be satisfied with is becoming a dog trainer.
As a police officer, you probably already have some experience working with dogs.
So, you can take that experience and put it into your new career.
This job is particularly appealing for those retired cops who like animals and specifically dogs.
You can either concentrate on the more simple obedience training or take things one step further.
This means that you can also train dogs to work in law enforcement or protection.
To become a good dog trainer, you should consider attending a certified dog draining program.
Security guard
Police offers have plenty of experience in law enforcement, so you might find a security guard job rewarding.
You will already know to act fast when it comes to violence or vandalism.
As a security guard, you will patrol the property and make sure it is kept safe from danger.
You will also perform security checks and maintain order on the property.
Security guards generally work in shifts, and can either work in the daytime or at night.
To learn more about this job, you should attend a training course to enhance your skills.
Public safety officer
Another idea for a retired cop is to become a public safety officer.
This job mostly entails working with a public or private institution or organization and maintain it.
You will answer questions from the visitors, patrol to ensure there is no danger, and respond to emergencies.
This career requires solid communication skills and being a team player.
You should also know how to put people at ease and spot threats when they arise.
To start a public safety officer career, you should join a training course first.
Bodyguard
Being a bodyguard is pretty similar to working in law enforcement, except you will be hired by one or a group of individuals.
The great thing about this job is that you might get to work with high-profile people.
The main requirements to being a bodyguard include physical training and being in good condition, and being mentally healthy.
Some of your main job duties will be planning out routes, protect your clients from physical threats, and performing security checks.
To be a bodyguard, you will not be required to get any specific diploma.
But, you might want to attend a short course to learn what this job is all about.
Personal trainer
Working as a cop requires you to keep in good shape, and this can be useful for a new career.
For example, you could easily become a personal trainer.
This career will allow you to inspire others in reaching their goals.
You will also get to work with the public, so you need good communications skills.
Getting into this field will also help you maintain good health and keep your stamina.
To become a personal trainer, you don't need a license in most of the US states.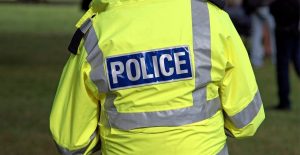 Home and pet sitter
If you enjoy having animals around and are looking for a more chill job, consider becoming a home and pet sitter.
This job entails keeping safe the home and animals of your client while they are away on vacation or with work.
As a former cop, you are probably good at staying calm with animals and acting fast in an emergency.
As a plus, a home and pet sitter job is not physically demanding.
You will also get to have a flexible schedule and work when you want.
The first step to finding a job is by taking a formal course to earn experience.
Barber
In your former job as law enforcement, you probably had to develop your listening skills.
You can put these skills to good use even after retirement by choosing a new career as a barber.
This job allows you to have flexible hours, and you will get to interact with people daily.
This is also a good job for ex-cops who enjoy communicating and having people around.
You do not need any special training to become a barber, but some schools do offer courses and diplomas.
Your main job duties will be hair cutting and styling, trimming, and shaving beards.
Fire Fighter
If you decide to become a firefighter, you will be staying in the same field and use a lot of your existing skills.
As a firefighter, you will need to make sure people are safe and remove them from dangerous situations related to fire.
A firefighter job pays quite well, but keep in mind it can also be stressful in the long run.
This sounds like the right career for you if you want to keep a fast-paced lifestyle and are not easily stressed.
You will also need to respond to any emergencies fast and be reliable.
If you choose this job, you may need to take a course first so you can develop the skills you already have.
Driver
While this job may not sound as exciting as being a police officer, it is also less stressful.
As a driver, you will get to travel a lot and see a lot of places.
You are probably already accustomed to long schedules, so this will not be a problem if you choose a driver career.
It is also important to have stamina and be in a decent physical condition as you may need to lift packages.
As a driver, a lot of your time will be spent in the vehicle, going towards your destination.
Your work hours will vary based on the company you work with.
However, you can make your own schedule.
While you do not need a diploma to become a driver, you should complete a training course.
Registered nurse
Many police officers choose their job because they want to help people.
As a registered nurse, you will still get to do that, just in a slightly different way.
You will also have the opportunity to use many skills you already have.
Keep in mind that to become a nurse, you will have to finish a training course.
Getting a diploma is also required in some states.
The main duty as a nurse will be responding to medical emergencies and offer the needed care.
Some of the skills you will need include patience, calm, and an ability to communicate well with people.
Conclusion
So, now you know which are the best 10 careers for retired police officers, though these are not your only options.
Keep in mind that these are only some guidelines, and you should choose the job that fits you best.
Do this by learning as much as you can about the occupation you're interested in, to see if you actually fit its requirements.
The best way to start any new career is by attending a training course first.
This will help you develop the much-needed skills required to succeed.
Featured Online Programs
Sponsored Online Programs.