Are you considering dropping out of school?
If that's the case, you're not alone.
Across the United States, millions of students drop out of college without completing their studies, and many of them go on to have happy and productive lives.
After all, college isn't the sole way to a rewarding career.
There are several ways to achieve success.
Dropping out of college may be the best option for many kids.
However, it is a decision that must be carefully considered. It's critical to consider your long-term objectives and how you might attain them outside of the academic setting.
While there are lots of fulfilling professions that don't require a degree, some must.
So, if you're going for one of those but need to take a break from college for a bit, be sure you'll be able to resume your studies later.
You owe it to yourself to acquire all pertinent facts so that you may proceed in a manner that you will not regret.
---
---
Featured Online Programs
Sponsored Online Programs.
Collage Dropout Statistics
The college dropout rate in the United States has been hovering around 31% for the past several years, according to the National Student Clearinghouse Research Center (the Clearinghouse).
In the United States, 30.6 percent of first-time college students who entered in 2012 had not graduated by 2018 and were no longer enrolled.
(Data on the overall dropout rate is not included in the most current report on college completion rates, which covers the 2013 cohort.) When compared to previous cohorts,
By 2017, 31.4 percent of the group that started in 2011 had dropped out.
By 2016, 30.5 percent of the group that started in 2010 had dropped out.
What Causes College Dropouts?
For several reasons, students choose to quit college.
Dropping out is sometimes a conscious decision, and other times it is a result of circumstances.
Even if a student never considered how to drop out of high school, he or she may find themselves in a scenario in college where dropping out appears to be the only option.
Even if tuition and books were free, more than half of those who dropped out indicated the necessity to work full-time would prevent them from returning to school.
Other variables that may influence a student's decision to leave college include:
Experiencing a serious medical issue
Having family problems
Being overwhelmed by stress or anxiety
Being dissatisfied with their choice of major
Not fitting into the college atmosphere
Being unprepared for college-level work
Being bored with coursework
Having to take classes that don't seem useful
Believing that a degree isn't needed to achieve their professional goals
Pros and Cons of Dropping Out of Collage
Should you persevere or abandon your studies? While college may not be the ideal option for every kid, leaving should not be handled lightly. Everyone's circumstance is unique, so it's critical to consider all of the variables. The following are some of the key advantages and disadvantages of dropping out of college:
Pros
Rather than collecting debt, you may make money.
Higher education may be costly, depending on where you go and how much financial help you receive in the form of grants or scholarships.
You may pursue your passions.
Many kids go from high school to college without knowing what they want to do with their life.
Leaving school might allow you to travel, volunteer, establish a business or explore other training possibilities, assuming you have some means of support.
Other learning choices are available to you.
College used to be the sole location where you could engage with industry professionals and pursue higher-level information, but that is no longer the case.
Numerous of the world's best institutions provide free online courses that allow you to build marketable abilities, and there are many skills seminars and conferences where you may meet other professionals.
Cons
You won't be able to get a job since you won't have a recognized certificate.
In many sectors, this is a deal-breaker, so think about your field of interest.
(For example, without official qualifications, you can't be a doctor or a lawyer.)
As many artists and technologists can confirm, not all job ambitions necessitate a college diploma.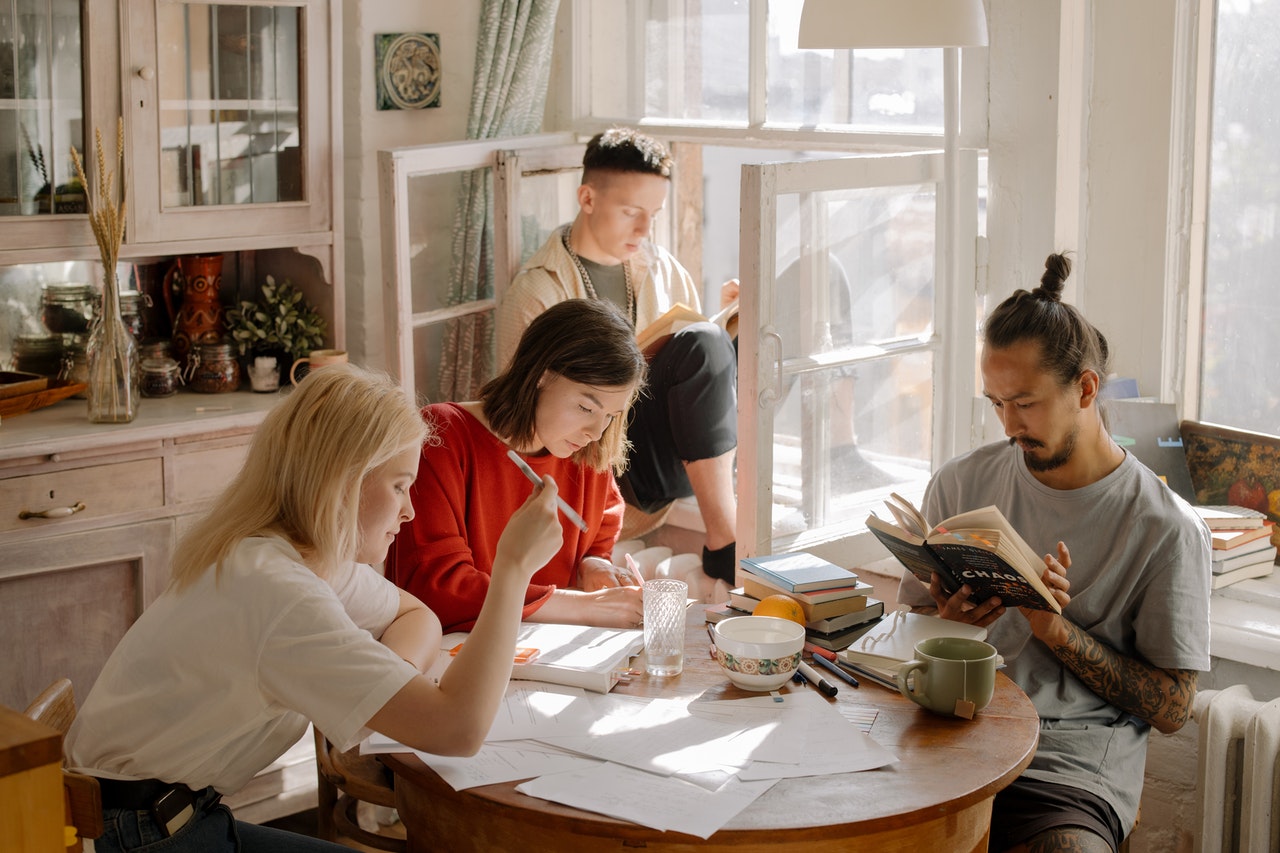 You'll have to start paying back your debts.
When you leave out of college, the grace period on your student loans begins immediately.
That usually implies you'll have six months before a lump sum of money is deducted from your account every month.
You'll have to justify your choice.
It might be difficult to inform your parents or loved ones that you have dropped out of college.
It's critical to be upfront and honest about your reasons for leaving, as well as what you intend to do instead.
Dropping out of college might provide a chance for a new beginning.
You have the ability to influence the course of your life and define success on your own terms.
However, as you progress, why not look into suitable alternatives to regular colleges?
A trade school, technical institute, or vocational college can assist you in discovering and opening new opportunities.
Featured Online Programs
Sponsored Online Programs.