Trade schools offer a hands-on training alternative to four-year colleges.
Through vocational training, students can start rewarding careers in high-demand industries such as allied health, construction, skilled trades, or transportation.
If you live in South Bend and you want to learn a new trade, this page is for you.
Here we have compiled information about the top programs available in your region.
We invite you to read our list and start looking for the pathway that will take you to your future career.
---
---
Featured Online Programs
Sponsored Online Programs.
---
1

Ivy Tech Community College
About the School
Ivy Tech Community College offers traditional courses that take place in a classroom setting and online opportunities.
The total cost for full-time students for the fall and spring semesters who live in Indiana is $17,688.
Out-of-state students pay $21,978 for two semesters.
Ivy Tech Community College is accredited by the Higher Learning Commission of the North Central Association of Colleges and Schools.
Classes start every eight weeks.
The first step in the application process is to set up a MyIvy Account, then you can meet in person, virtually, or by the phone with an Enrollment Specialist.
The third step is to fill out an application.
Afterward, you have to submit transcripts, complete a knowledge agreement, and meet with a career coach.
Courses Offered
Associate of Science and Certificate programs are available in a variety of topics, including:
Accounting

Advanced Automation and Robotics Technology

Agriculture

Aviation Maintenance Technology

Aviation Management

Building Construction Technology

Dental Assisting

Diagnostic Medical Sonography

Engineering Technology

Industrial Technology

Manufacturing Production & Operations

Medical Assisting

Patient Care Technician

Smart Manufacturing & Digital Integration

Therapeutic Massage

And many more
Contact Information
Address:

 220 Dean Johnson Blvd, South Bend, IN 46601

Phone:

 (888) 489-5463
---
2

Truck Driver Institute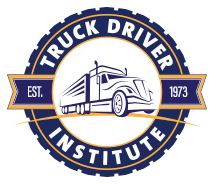 About the School
Truck Driver Institute offers a CDL training program that can be completed in three weeks.
The school is open since 1973 and has since trained tens of thousands of licensed truck drivers.
Students have access to financial options, including military benefits, career-paid tuition, student financing, as well as a $1000 scholarship for self-paying students.
The school has partnerships with major carriers throughout the United States.
According to the school's website, the job placement rate is 80 percent.
Courses Offered
The three-week program is structured as follows:
During the first week, students prepare for their CDL permit, and during this time students learn the ins-and-outs of trip planning, map inspection, writing driver's log, map inspection, Smith systems, and many other topics.

The second-week students get their behind-the-wheel training supervised by instructors who have many years of on-the-road experience.

In the third and final week, students apply everything they have learned in the classroom.
Instructors walk students through high traffic, night driving, and other complex road conditions.
A CDL refresher course is available for those who need more experience behind the wheel.
Students train on Class A and Class B vehicles and prepare for a variety of jobs in the trucking industry.
Contact Information
---
3

South Bend Dental Assistant School
About the School
South Bend Dental Assistant School offers dental assistant classes.
The program includes a 40-hour externship that allows students to gain real-world experience.
During the externship, students work under the guidance of an experienced dental professional in a real local dental office.
Trainees can begin the externship after the third class.
South Bend Dental Assistant School is accredited and regulated by the Indiana Department of Workforce Development.
Students who pass the RHS exam are ready to find employment as entry-level dental assistants.
Tuition for the dental assistant training program is $3,690 if paid in full before the beginning of the first class.
Courses Offered
The curriculum covers topics on Sterilization and Infection Control, Personal Protective Equipment, Moisture Control, Radiology, Dental Anatomy and Physiology, Charting, Dental Instruments, Preventive Care, CPR, Pain Management, and more.
The program consists of a combination of pre-recorded lectures, online learning activities, and hands-on laboratory skills.
These can be completed by the students each week from the comfort of their homes.
These activities are due weekly and on Saturday, students attend a 4.5-hour class dedicated to perfecting their lab skills.
Contact Information
---
4

Career Academy

About the School
Career Academy South Bend in partnership with Success Academy has created an environment where students can reach their full potential.
The academy gives students the opportunity of picking two pathways to explore and they are required to finish at least one pathway to graduate.
Courses Offered
The following paths are available for high school students:
Engineering- a pre-engineering course that teaches students about CAD software, 3D printers, laser and vector cutting, technological processes, and more.

Computer Science- this path teaches students about operating systems, cybersecurity, programming, and many other related topics.

Precision Machining- a program that covers shop safety, industrial terminology, tools, and machine tooling, milling, grinding, and more.

Welding Technology- students who take this path learn about blueprint reading, welding symbols, mechanical drawing, as well as a variety of welding processes.

Healthcare- this path provides students with the opportunity of exploring a wide range of healthcare-related topics: from animal care to public health and patient nursing care.

Entrepreneurship- this pathway teaches about business planning, marketing, management, finance, human resources, and many other entrepreneurship-related topics.
Contact Information
---
5

South Bend Code School

About the School
South Bend Code School offers programming classes for kids and lifelong learners.
Participants receive hands-on experience in computer science technology and an understanding of technology careers.
The school offers a Coding and Careers program for adult learners that includes four-session series with classes that meet once a week for 90 minutes.
This program is designed for those who want to learn to code for education purposes, skills development, or workforce retraining.
The classes are kept small and the curriculum is friendly to beginners.
Scholarships are available for students who qualify.
The courses are taught by programmers with years of experience in the industry.
Courses Offered
The Coding curriculum covers topics on:
Fundamentals of Web Developing- a course that provides an understanding of basic HTML and CSS, functions and basic logic in JaveScript, the ability to create basic websites with HTMS, CSS, and JavaScript

Fundamentals of Database Structures- a course that covers the basics of database structures and design, SQL, data related job types, and hands-on experience

Cloud Services & Server Side Code- an introduction to cloud providers, function, the role of backend services in modern development, and backend-related job types.
Contact Information
---
6

160 Driving Academy

About the School
160 Driving Academy offers a training program that prepares students for the commercial licensing exam and successful careers in the fast-growing field of truck driving.
According to the Bureau of Labor Statistics, approximately 231,000 new job openings will occur for tractor-trailer truck drivers each year of the 2020-2030 decade.
160 Driving Academy has locations all over the country.
The school helps many students reimburse the training costs with government-sponsored training assistance or complete tuition reimbursement from one of their industry partners.
Courses Offered
160 Driving Academy offers truck driving classes that help students earn a Commercial Driver's License.
The classes teach the best procedures for driving a Class A truck and include:
Classroom instruction that prepares students for the written exam

Field training that teaches students hands-on how to drive a truck.
During field training, students work closely with the instructor.
The program includes 160 hours of training designed to be completed in just four weeks by students who attend the program 40 hours per week.
The classroom instruction lasts 40 hours in total.
The remaining 120 hours are dedicated to hands-on driving training and observation time on the yard, local streets, highways, and interstate roads.
Contact Information
---
7

Ross Medical Education Center

About the School
Ross Medical Education Center offers healthcare training at its Granger Campus, just 10 miles from South Bend.
The Center is located two blocks away from the University Park Mall.
Each program costs $15,990.
All Ross Medical Education Center campuses have accreditation from the Accrediting Bureau of Health Education Schools.
Courses Offered
The following programs are available in Granger:
Medical Assistant- a program that covers the clinical and administrative skills needed for a career in this profession
This program can be completed in 30 weeks by day students and in 36 weeks by part-time students.
A six-week externship is also included in this program.
The Medical Assistant program covers topics on basic human anatomy and physiology, disease procedures, medical terminology, first aid, assisting with examinations, and CMA procedures.
Dental Assistant- a hands-on program that prepares students for employment in a dental office.
This 36-week program teaches radiograph processing, how to prepare and dispose of anesthetic, how to take and record vital signs, and how to take impressions.
Dental Assisting students also learn basic administrative skills, such as scheduling appointments, filing medical records, and completing insurance claim forms.
Contact Information
Address:

 445 E University Dr, Granger, IN 46530

Phone: 

(866) 815-5578
---
8

Vogue Beauty College
About the School
Vogue Beauty College offers full-time and part-time classes designed to meet students' needs.
To qualify for the Esthetician and Cosmetician programs students must have completed the 10th grade, while the Manicuring program is open to students who have completed the 8th grade.
The Instruction training program is open to students who are at least 18 years of age and are licensed cosmetologists or estheticians with at least six months of experience.
With a projected growth rate of approximately 19 percent from 2020 to 2030, these beauty industry professions will continue to be in demand in the future.
According to the Bureau of Labor Statistics, about 85,300 new jobs for barbers, hairdressers, and cosmetologists are projected each year over the decade.
Before being allowed to practice the above professions, you will need a license which can be obtained by students who meet specific licensing criteria after passing an exam.
Courses Offered
The following courses are available at Vogue Beauty College:
Esthetics- a program that requires the completion of 700 hours of training

Cosmetology- a 1,500-hour program

Manicuring- to graduate from this program, students must complete 450 hours of training.

Instructor training- this program requires the completion of at least 1000 hours
Contact Information
---
9

Moored Beauty Schools
About the School
Moored Beauty Schools provides students with the skills they need to pass the state board exams, get a job, and build a clientele.
To qualify for admission, applicants need a high school diploma or GED and must be at least 17 years of age.
Tuition for the Cosmetology program is $16,950.
According to the school's catalog, additional costs include a $2,000 cosmetology kit, and a $150 college registration fee, which brings the total to $19,100.
Moored Beauty Schools are accredited by the National Accrediting Commission of Career Arts and Sciences.
Courses Offered
The following courses are available at Moored Beauty Schools:
Cosmetology- a program that focuses on the latest technology in hair, skincare, make-up, and nails.
The cosmetology program covers topics related to salon management, skincare, hair coloring, haircutting, perming, hair styling, anatomy, client communication, and many other skills.
Cosmetology Instructor- a program designed to help qualified Cosmetology professionals become instructors in their field of expertise.
A high school program is also available for students who want to get a head start in their cosmetology careers.
Contact Information
---
10

Elkhart Area Career Center

About the School
Elkhart Area Career Center offers programs for high school juniors and seniors from 12 public and private high schools.
Every program includes college credit through Ivy Tech Community College and Vincennes University.
Many paths prepare students to earn certificate credentials and some put them on a path towards an associate's degree after graduating from high school.
Courses Offered
Programs are available in the following areas:
Arts and Communication: courses are available on Audio/Video Production, Commercial Photography, Graphic Design, and Interactive Media

Engineering, Manufacturing, and Technology- programs are available in Automation and Robotics, Manufacturing Technology, Mechatronics, Welding, and many other fields

Health & Public Safety- a program that prepares students for licensure exams and careers in Nursing Assisting, Dental Health, Firefighting, Law Enforcement, Medical Assisting, and many other fields.

Hospitality & Human Services- with courses in Cosmetology, Creative Landscaping, Culinary Arts, Early Childhood Education, and Veterinary Assisting

Transportation- programs are available in the following fields: Automotive Collision Repair, Automotive Refinishing, Automotive Service Technology, Diesel Service Technology, Motorcycle/Outdoor Power Technology
Elkhart Area Career Center also offers dual credit courses in partnership with local colleges.
Contact Information
Address:

 J. C. Rice Educational Services Center: 2720 California Road, Elkhart, IN 46514

Phone:

 574-262-5733

Website:

 

https://elkhart.k12.in.us
---
Final Thoughts
Trade schools can be a good alternative to four-year colleges.
By focusing only on the topics that are directly relevant for the student's future career, vocational programs are usually shorter and less expensive than traditional post-secondary education.
Before deciding if this is the right path for you, do thorough research and gather all the relevant information about tuition costs, scholarships, curriculum, credentials, and other factors.