Methodology
Get Ranking Seal
Oklahoma provides a variety of reputable schools that prepare students for careers in the healthcare field.
If this is the path you want to pursue but you can't afford to spend four years or more in higher education, learning how to correctly and safely draw blood can be a great first step.
The skills required for this profession can be learned through a post-secondary program.
Most programs are designed to be completed in only a few weeks or months and prepare students for certification exams and entry-level employment in clinics, hospitals, doctor's offices, and many other healthcare settings.
To help you choose the one that works best for you, on this page, we have compiled information about the best phlebotomist schools in Oklahoma.
---
Sponsored Listings
---
1

Northwest Phlebotomy School

About the School
Northwest Phlebotomy School provides phlebotomy training programs in Oklahoma City.
The school offers Phlebotomy and IV Certification classes.
The training and certification programs range from one to three days.
The hands-on learning experience focuses on one-on-one training in a small group setting.
Phlebotomy classes blend lab training and lecture.
Courses Offered
The following courses are available at the school:
Phlebotomy Course

IV Certification Course
The Phlebotomy Training Course provides students with experience in using a variety of venipuncture techniques.
The courses cover anatomy and physiology, phlebotomy techniques, equipment, and considerations for patient demographics.
The three-day program prepares students for employment by covering safety practices in the phlebotomy field and exposing students to a variety of demographics.
To enroll, students can choose to pay a $150 deposit to secure their place or pay in full.
The Phlebotomy course available in Oklahoma City costs $675.
The curriculum covers blood collection (anatomy & physiology, performing phlebotomy, and special consideration), safety in the field (preventing needlestick injuries, principles of infection control, and preventing bloodborne pathogen transmission), as well as a practical exam.
Contact Information
---
2

Phlebotomy Training Specialists

About the School
Phlebotomy Training Specialists provides a phlebotomy training program that can be completed in only three weeks at its Oklahoma City campus.
Day, evening, and weekend schedules are available monthly to fit different student schedules.
The curriculum is designed to help students pass the national certification exam for phlebotomists.
Students spend between 16 and 24 hours during the training program in intensive, hands-on instruction.
The school's instructors are highly competent, state-approved, and have many years of experience in their field.
After graduation, students can find employment opportunities in plasma donation centers, medical clinics, blood banks, health fairs, dialysis clinics, hospitals, laboratories, and a variety of other healthcare settings.
The total cost for this program is $795 and includes class tuition and the national exam fee.
Students need to make a $85 deposit to guarantee their seats in the class.
The course consists of 48 hours of in-class training and covers bookwork, intensive hands-on training, and practical examination.
On the last day of class, students can choose to take the National Exam.
If they pass the exam, students will be certified to work anywhere in the country.
To qualify for admission into this program, applicants must complete the following requirements:
Be 18 years of age or older

Be a high school graduate or equivalent
Previous experience is not required before admission into the program.
Contact Information
Address: 

3535 NW 58th Street Suite 100, Oklahoma City, OK 73112

Phone:

 844-738-9852
---
3

MedNoc Training College
MedNoc Training College is a leading training center that provides students with health career programs.
Courses Offered
The following programs are available at the school:
Licensed Practical Nurse

Certified Nurse Aide

Home Health Aide

Phlebotomy Technician

Certified Medication Aid

Pharmacy Technician

Medical Assistant

And more
The Phlebotomy Technician program includes 178 hours of training led by a licensed nurse.
The program is designed to teach the knowledge and skills needed when performing a variety of blood collection techniques and following standard precautions.
The skills covered by this program include:
Vacuum collection devices

Syringes

Capillary skin punctures

Butterfly needles

Specimen collection techniques on adults, children, and infants

And more
Students spend 114 hours in lectures and skills labs and 64 hours in clinical training.
This program costs $2,115 in total and includes tuition, laboratory fees, National Certification Exam, TB Skin Screen Test, OSBI, Drug Test, BLS Certification, and Name Badge.
Contact Information
Address:

 1501 SW 59th Street, Oklahoma City, OK 73119

Phone:

 (405) 225-7876
---
4

Metro Technology Centers
About the School
Metro Technology Centers provides a variety of training programs at its four Oklahoma campuses.
Established in 1979, Metro Technology Centers is a career and technology school.
Courses Offered
The school offers programs in a wide range of fields, including Barbering, Aircraft Maintenance, Accounting Services, Computer Science, Culinary Arts, Medical Assisting, Practical Nursing, Welding, and more.
The Medical Assisting program prepares students for employment as multi-skilled health professionals ready to work in ambulatory settings such as medical offices and clinics.
Students learn how to perform clinical and administrative tasks and practice in a variety of settings chosen by the instructor.
Graduates are eligible to sit for the Certified or Registered Medical Assistant exam.
The curriculum includes courses such as:
Clinical Procedures

Core Medical Terminology

Medical Informatics

Medical Insurance and Coding

Medical Law and Ethics

Medical Office Laboratory Procedures

Pharmacology

Physiology

And more
Contact Information
---
5

Tulsa Tech

About the School
Tulsa Tech provides students with the training needed to get them ready for the workforce.
Online classes, full-time career training, part-time classes, workforce training, and development, as well as high school extension programs, are available at the school.
Courses Offered
Tulsa Tech offers a variety of health career courses, including:
Administrative Procedures

Anatomy and Medical Terminology

Anatomy and Physiology

Basic Intravenous Therapy

Clinical and Lab Procedures

Medical Administration

Phlebotomy

And more
The Phlebotomy course provides students with studies and hands-on experience in the collection of blood specimens.
They also learn how to assemble equipment, the proper techniques, and testing procedures for blood samples.
A 48-hour Phlebotomy Technician program is also available at the school and blends online and weekly laboratory training with on-campus practice.
The program concludes with 120 daytime clinical hours.
Contact Information
---
6

Central Tech
About the School
Central Tech provides training programs for students who want to start careers in a variety of high-demand fields.
All the classes available at Central Tech are accredited by the Oklahoma Board of Career and Technology Education.
Courses Offered
Among many other programs, the school provides a full-time Medical Assistant program and a part-time Phlebotomy curriculum.
Phlebotomy students learn how to collect blood for testing to be analyzed in a clinical laboratory.
The program covers a variety of topics, including quality assurance, infection control, an overview of the human body, the circulatory system, blood collection procedures, order of draw, venipunctures, and capillary punctures.
Students are required to complete 40 hours of clinical rotations.
The school will conduct a background check and drug screen on each student, as the clinical site requires.
The program costs $660.
This cost includes tuition, fees, and supplies.
The following schedules are available:
Monday to Friday from 8:30 a.m. to 3:30 p.m. at the Drumright campus

Monday/Wednesday from 6 to 9 p.m. at the Drumright campus

Monday/Wednesday from 5:30 p.m. to 8:30 p.m. at the Sapulpa campus
Contact Information
---
7

Eastern Oklahoma County Tech

Eastern Oklahoma County Tech is one of the 29 career tech campuses across the state of Oklahoma.
Courses Offered
Among many other educational pathways, EOC Tech provides a CNA-Phlebotomy-EKG Technician program.
This program provides students with the basic knowledge and skills necessary to assist individuals in residential care, group homes, and sheltered work workshops with medication.
The curriculum includes courses on the administration of medications, measuring and charting, vital signs and legal aspects, methods of blood draw, techniques of collecting blood from patients and donors, the patient's heart rhythm, how to interpret and evaluate electrocardiogram tracings, and more.
The program includes 476 hours in total and classes such as:
Medication Administration Technician

Phlebotomy Specimen Collection and Processing

Phlebotomy Practicum

EKG Management

Analyze EKG Tracing

EKG Practicum

And more
Morning and afternoon sessions are available.
Tuition is $1,071.
Contact Information
---
8

Wichita Technical Institute
About the School
Wichita Technical Institute offers training programs in a variety of career areas, including healthcare, technology, and skilled trades.
Programs are available at the college's main campus in Wichita, as well as in Tulsa, Oklahoma, and Joplin, Missouri.
Students can start their training for a rewarding career with blended online/on-site learning at one of the institute's three campuses.
Courses Offered
The Medical Assistant Program that is available at the institute teaches students how to perform important tasks in doctor's offices, hospitals, and other healthcare facilities.
Courses are available at Wichita, Joplin, and Tulsa campuses.
Students learn skills in phlebotomy, electrocardiograms, medication administration, minor surgical techniques, emergency medical procedures, as well as administrative skills.
The Medical Assistant curriculum covers topics such as:
Introduction to Medical Office Basics

Front Office Procedures

Health Insurance

Phlebotomy

Healthcare Math and Medical Administration

Clinical Patient Care and Research Project

MA Review and RMA Exam Prep

180 Hour Externship

And many other topics
The Medical Assistant program provided by Wichita Technical Institute can be completed in 48 weeks and includes 59.5 quarter hours.
Contact Information
Address:

 8421 E. 61st St. Suite U, Tulsa, OK 74133

Phone:

 (918) 292-8166

Website:

 

https://www.wti.edu
---
9

Charter College

About the School
With a campus in the neighboring state of New Mexico, Charter College offers training programs that prepare students for carers in the fields of healthcare, and information technology.
The school provides a medical assistant program that can be completed in as little as 10 months and is designed to meet the needs of busy working adults.
Students combine hands-on learning in industry-current labs with online studies.
Courses Offered
The Medical Assistant curriculum provided by Charter College includes courses on a variety of topics, including:
Compliance in Health Care Environments

Patient Care Concepts

Medical Office Emergencies

Medical Terminology Fundamentals

Functions of Health Records Management

Medical Insurance Billing and Coding
This certificate program prepares students to handle the duties and requirements of entry-level Medical Assistant positions.
After completing the program, graduates can seek employment in a wide range of healthcare and medical settings, including hospitals, physician offices, and clinics.
Contact Information
---
10

Stillwater College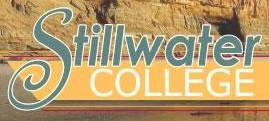 About the School
Phlebotomy training programs are also located in the neighboring state of Colorado.
One such program is offered by Stillwater College.
Courses Offered
The Phlebotomy Technician program available at Stillwater College offers classes twice per week in morning and evening schedules.
This program can be completed in three months and includes 50 hours of externship at the labs around the Denver metro area.
The skills and responsibilities taught in this program include:
Collecting timed specimens

Dating and recording the blood specimen tubes collected

Matching all laboratory requisition forms and specimen tubes

Following all laboratory safety rules

Ordering and processing supplies

Maintaining the phlebotomy area clean and stocked with supplies

Keeping blood drawing trays neat, and clean

Performing other duties, including data collection, filing, charging, aiding technologists

Reporting possible hazards to the Laboratory Supervisor
Morning classes take place Monday and Friday from 9 a.m. to 2 p.m.
Weekend classes take place Saturdays from 9 a.m. to 3 p.m.
Evening classes take place Monday and Friday from 4 to 9 p.m.
Contact Information
---
Final Thoughts
If you're a compassionate person and you want to start a career in the healthcare field, the phlebotomist profession is worth exploring.
Now that you have read our list of the best phlebotomist schools in Oklahoma, the next step is to continue the research and apply for the program that best meets your needs.
Featured Online Programs
Sponsored Online Programs.