Methodology
Get Ranking Seal
If you live in Indiana and you want to start a career as a medical professional specializing in drawing blood, this page is for you.
Here we will compile information about the best phlebotomy schools in Indiana and the programs they offer.
Most programs are designed to be completed in just a few weeks or months and prepare students for entry-level employment and licensure exam.
We invite you to read further to get an idea about costs, curriculum, admission requirements, and other factors that may help you decide what program best meets your needs.
Indiana doesn't require phlebotomy certification and licensure at the state level.
Certification from NHA and ASCP, however, will help you find a job in the field.
---
Sponsored Listings
---
1

Indiana School of Phlebotomy

About the School
Indiana School of Phlebotomy offers a specialized curriculum developed by the school's team of healthcare professionals and educational experts.
Courses Offered
The following programs are available at the school:
Phlebotomy

Accelerated Phlebotomy

Clinical Medical Assisting

EKG Technician

Clinical Laboratory Assisting
Workshops are also offered and teach the following skills:
Advanced Wound Care

Advanced Phlebotomy Techniques

Red Cross CPR/AED/First Aid

IV Infusion

Paramedical Examiner
The Phlebotomy program is designed to be completed in seven weeks and is offered on-site.
The courses are comprehensive and emphasize a "hands-on" method.
Each student has the opportunity to draw blood at least once in every class.
The course includes six weeks of lecture, discussion, and practical instruction in the lab, followed by a 40-hour clinical externship at a local patient service center, hospital, or clinic.
The phlebotomy program covers topics such as:
HIPAA and Patient Rights

Universal Precautions and Safety

Finger and Heel Sticks

Blood and Blood Components

Medical Laboratory Terminology

Special Procedures

Difficult Draws

And more
Phlebotomy students must meet the following requirements:
Be at least 18 years of age

Have a high school diploma, GED, or International High School Diploma Equivalency
Contact Information
---
2

Phlebotomy Training Specialists

About the School
Phlebotomy Training Specialists is a phlebotomy school that provides programs designed to prepare students for work as Phlebotomy technicians.
The school's Indiana campus is located in Indianapolis.
Day, evening, and weekend schedules are available monthly to fit different student schedules.
The curriculum is designed to help students pass the National CPT Exam.
Students spend 16-24 hours during the training in intensive, hands-on instruction.
The school's instructors are highly competent, state-approved, and experienced in their field.
After graduation, students can find employment opportunities in a variety of different healthcare settings, including plasma donation centers, medical clinics, blood banks, health fairs, dialysis clinics, hospitals, and laboratories.
Class tuition and National Exam Fee sum up to $895
Students pay an $85 deposit to guarantee their seats in the class of their choice.
The following schedule options are available:
National A.M. Class- a class that takes place from 9 a.m. to 1 p.m. and includes 12 classes in total

National P.M. Class- this takes place from 6 p.m. to 10 p.m. for 12 classes in total

National Weekend Class- six classes in total that take place for six weeks from 8 a.m. to 4:30 p.m.
The course consists of 48 hours of in-class training and includes bookwork, intensive hands-on training, and practical examination.
On the last day of class, students can choose to take the National Exam.
If they pass the exam, students will be certified to work anywhere in the country.
To qualify for admission into this program, applicants must complete the following requirements:
Be 18 years of age or older

Be a high school graduate or equivalent
Previous experience is not required.
Contact Information
Address: 

9795 Crosspoint Blvd Suite 190, Indianapolis, IN 46256

Phone:

 844-931-1348
---
3

In Training, Inc.

In Training, Inc. has been educating students and preparing them for careers in the medical field for more than 28 years.
Courses Offered
The school provides a Phlebotomy Technician Day Class and a Phlebotomy Technician Evening Class.
The evening class takes place on Monday evenings only, from 5 to 9 p.m.
The Day class takes place on Thursday afternoons from 12 p.m. to 4 p.m.
After completing the program students are able to perform all the procedures performed by an entry-level Phlebotomist.
Students gain knowledge in medical terminology, as well as venipunctures and dermal procedures of adults, children, infants, and geriatric patients.
The program also covers specimen handling, safety, and ethical and professional behavior.
Students also gain knowledge about the circulatory system, as well as all tubes.
The program also includes 15 days in a clinical rotation setting in a hospital.
Contact Information
---
4

Medical Career Academy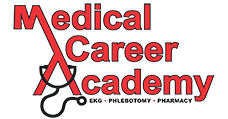 About the School
Medical Career Academy offers a curriculum developed by combining professional, certified, instructors with a wealth of clinical experience.
The program follows the guidelines set by the National Healthcareer Association and The American Heart Association to ensure students get the best education possible.
The program is adapted to fit today's students.
The institute is regulated by the Office for Career and Technical Schools.
Courses Offered
The Medical Career Academy provides a phlebotomy course that meets the NHA certification guidelines.
The curriculum covers topics such as:
Medical Ethics/Patient Rights

Phlebotomist Duties and Responsibilities

Professionalism/Code of Conduct/Communication Skills

Medical Terminology/Anatomy of Primary Venipuncture Veins

Blood Collection Systems/Vacutainers, Needles, Butterfly, Syringes

And more
Contact Information
---
5

Indiana University Northwest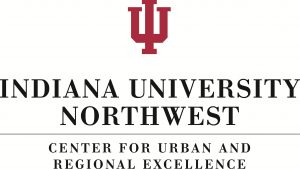 About the School
Indiana University Northwest offers a Phlebotomy Technician program that can be completed in two to four months.
The program teaches students how to perform a variety of tasks, including:
Explaining the steps in selected specimen collection procedures performed by the phlebotomy technician

Explain safety procedures in the healthcare setting

Identify specific supplies and equipment

Explain precautions and guidelines when collecting specimens

Define quality of care

Describe the anatomy, physiology, pathophysiology, and medical terminology associated with phlebotomy

Describe the requirements of the successful phlebotomy career

Explain how phlebotomists communicate with others in a healthcare setting

Identify common legal issues, ethical issues, and regulatory issues commonly impacting the phlebotomist
This program costs approximately $1,800.
Applicants need a high school diploma or GED.
Contact Information
---
6

Stat Partners
About the School
If you want to prepare for a phlebotomy career online, Stat Partners provides training programs for busy students.
Programs can be completed by students from the comfort of their homes.
About the School
Stat Partners specializes in certifying students and experienced phlebotomists through online classes and testing.
The certification is provided through a nationally recognized institution.
The course teaches a variety of phlebotomy-related skills, including:
Understanding basic phlebotomy concepts

Learn practical skills and technologies

Obtain information not covered in class

Get ready for the real world
Students also have access to multiple practice mock tests and prepare for the phlebotomy certification exam.
This course costs $299.
Contact Information
Address: 

333 N Alabama St, Suite 350

Phone:

 (808) 824-3774

Website:

 

https://sphi.co
---
7

Medical Assistant Academy
About the School
The Medical Assistant Academy provides students with training programs that prepare them for in-demand careers in only 12 weeks.
Students become medical assistants by attending classes for 12 Saturdays.
The program offers online lectures and in-person labs to ensure that each student earns a certificate in medical assisting easily and efficiently.
After graduation, each student earns a certificate of completion licensed by the OSBCCS and their CPR certification following American Heart Association guidelines.
Courses Offered
Medical assisting students learn how to:
Record patient history and personal information

Measure vital signs

Help physicians with patient examinations

Administer patient injections or medications

Schedule patient appointments

Prepare blood samples for laboratory tests

Enter patient information into medical records
Contact Information
---
8

Ellis Phlebotomy Training

About the School
Ellis Phlebotomy Training is owned by Dana Ellis, a certified phlebotomist and certified phlebotomy trainer with more than 20 years of phlebotomy experience.
The training program available at the school covers topics such as:
HIPAA and Patient Rights

Universal Precautions and Safety

Venipuncture and Vacutainers, Butterflies, and Syringes

Finger and Heel Sticks

Difficult Draws

Test Tubes- Uses, Additives, and Order of Draw

Special Procedures: Bleeding Times, Blood Cultures, Glucose Tolerance Testing

Tricks of The Trade

Professionalism

And more
New classes start every month and take place from 6 p.m. to 10 p.m., Monday to Thursday.
Ellis Phlebotomy Training course fees are $500 for the four-week course.
Contact Information
---
9

Gifted Hands Academy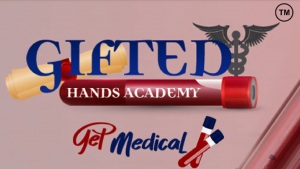 About the School
Gifted Hands Academy is an allied health school in Hammond Indiana.
The academy provides programs that can be completed in 8-10 weeks.
After completing the program and passing the certification, students are prepared to launch a rewarding career in health care.
The academy has received the following certifications:
The National Commission for Certifying Agencies

The Gifted Hands Academy is certified through the state of Indiana- Office of Career and Technical Schools and the WorkOne Program
Applicants need:
A GED or High School Diploma

Be able to speak and read English

Have an up-to-date Tetanus Shot
The Certified Phlebotomy Program available at the academy costs $3,800.
Instructors teach the hands-on practice of operating as certified phlebotomists in a small classroom setting.
The program covers the following topics: Introduction to Phlebotomy, Legal Aspects of Phlebotomy, Professional Ethics, Phlebotomy Techniques, Blood Borne Pathogens, Clinical and Lab Procedures, Sterilization Techniques, Urinalysis, Specimen Transportation, and more.
Contact Information
---
10

Premier Healthcare Training Services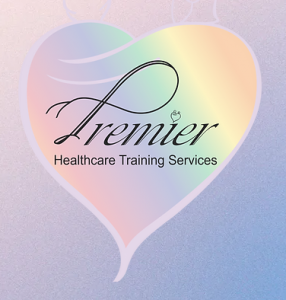 About the School
Premier Healthcare Training Services offers training programs for Certified Nursing Assistants, QMA Insulin Courses, and Qualified Medication Aides.
The program employs four nurses to ensure students receive the attention they deserve.
The teaching staff has more than 30 years of nursing experience.
The Certified Nursing Assistant program has the following admission requirements:
Be 16 years of age

Complete a limited criminal history

Complete a two-step TB test and physical

Have Navy blue Scrubs for clinical training

Have a COVID-19 vaccine
Tuition for this program is $833.
The fee for the CNA state test is $75.
Tuition assistance programs are available.
Contact Information
Address:

 400 Wabash Ste. B-30, Terre Haute, IN. 47807

Phone:

 812-235-1128
---
Regional Salary in Indiana
| Region | Employed | Avg. Annual Salary | Avg. Hourly Pay | Top 10% Annual Salary | Bottom 10% Annual Salary |
| --- | --- | --- | --- | --- | --- |
| Bloomington, IN | 50 | $33,970 | $16.33 | $36,340 | $21,160 |
| Evansville, IN-KY | 170 | $34,010 | $16.35 | $38,010 | $29,580 |
| Indianapolis-Carmel-Anderson, IN | 1,180 | $37,130 | $17.85 | $45,650 | $29,890 |
| Kokomo, IN | 30 | $38,520 | $18.52 | $53,860 | $32,060 |
| Lafayette-West Lafayette, IN | 70 | $34,360 | $16.52 | $38,470 | $20,020 |
| South Bend-Mishawaka, IN-MI | 220 | $34,250 | $16.47 | $41,950 | $24,240 |
| Terre Haute, IN | 80 | $35,680 | $17.15 | $52,370 | $26,300 |
* Salary information based on the May 2022 Occupational Employment Statistics (OES) Survey for Phlebotomists, OCC Code 31-9097, BLS.
* Employment conditions in your area may vary.
Final Thoughts
If you want to become a phlebotomist, there are plenty of educational options in the Indiana region.
Now that you have read our list of the best phlebotomist schools in Indiana, the next step is to continue the research and apply for the program that best meets your needs, career aspirations, budget, and learning style.
This is an important step, so take your time and choose wisely.
Featured Online Programs
Sponsored Online Programs.