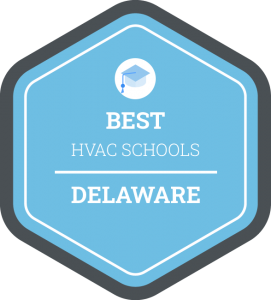 Methodology
Get Ranking Seal
If you're passionate about mechanics, a career in Heating, Ventilation, and Air Conditioning can sound like a good option for you.
Before being ready to apply for your first job in the field, you have to complete some specialized training and become certified.
This can be done at a community college or trade school or during high school if technical education classes are available.
This page includes information about some top HVAC training programs available in the state of Delaware.
---
Sponsored Listings
---
1

Delaware Skills Center
About the School
Delaware Skills Center offers a Heating, Ventilation, and Air Conditioning program for those who want to start a career in this field.
The curriculum has been established by the National Center for Construction Education and Research and is taught by NCCER-certified instructors.
Students can complete the 420-hour program in 12 weeks.
Courses Offered
The curriculum covers topics on:
Introduction, understanding, and principles of residential systems

Refrigeration theory

General safety in the HVAC industry

Working with hand and power tools

Shop applied math

Electrical introduction of residential 120/240-volt distribution system

Applied electrical wiring diagrams and schematics

EPA 608 Exam

Air Distribution system

Resume building

And more
To qualify for admission, applicants must be at least 18 years of age and hold a high school diploma or equivalent.
Applicants also have to pass a criminal background check and drug screening.
Tuition for the HVAC program is $3,310.
Contact Information
---
2

Delaware Technical Community College
About the School
Delaware Technical Community College offers degree programs that prepare students for the workforce.
The college has four campuses: Georgetown, Dover, Stanton, and Wilmington.
Delaware Technical Community College is fully accredited by the Commission on Higher Education, Middle States Association of Colleges and Schools.
Tuition for in-state students is $152.50 per credit for programs that include between 1-15 credits.
Programs that include more than 15 credit hours cost $2,287.50 per semester for in-state students.
Additional fees include a $15 per semester registration fee, a $20 per semester student service fee, and a $10 per credit technology support fee.
Lab fees may also apply, depending on the program.
Courses Offered
The college's catalog includes a Refrigeration Heating AC Associate Degree program and a Refrigeration Heating AC Studies diploma program.
The programs prepare students for careers as installers, maintenance contractors, refrigeration technicians, heat pump technicians, and other related professions.
Applicants must be graduates from high school or equivalent or be at least 18 years of age and able to benefit from the training.
Contact Information
Address:

 100 Campus Drive, Dover, Delaware 19904-1383 (Dover Campus)

Phone:

 (302) 857-1000

Website:

 

https://www.dtcc.edu
---
3

Polytech Adult Education
About the School
Polytech Adult Education offers career training programs that prepare students for employment in various fields, including healthcare, construction, trades, maintenance, management, or IT.
A youth apprenticeship program is also available for individuals ages 16 to 24
Apprenticeships allow students to learn while they earn a salary and combine classroom instruction with on-the-job training.
The programs are sponsored by an employer through the Delaware Department of Labor.
This means that the employer provides 2000 hours per year of on-the-job training and the apprentice agrees to attend related instruction classes at Polytech for 144 hours per year.
Once the total of 8,000 hours of training is reached, the employer can request that the Delaware Department of Labor issue Journeyman Papers- which are valid anywhere in the country.
The HVAC training program includes the following core courses:
Building Construction Core

HVAC-R I, Semester 2, II, III, and IV
POLYTECH also provides various online courses, including:
HVAC/R Certified Technician- a 12-month program that includes 330-course hours

HVAC/R Simulations for Field Technicians- an 18-hour course

HVAC/R Technician- a 330-hour course that can be completed in 12 months
Contact Information
---
4

UA Local 74
About the School
Plumbers & Pipefitters UA Local 74 helps individuals start careers in plumbing, pipefitting, and HVAC through apprenticeships.
UA Local 74 was established in 1988 in Wilmington.
Continuing education programs are also available for journeymen workers.
The apprenticeship combines on-the-job training with classroom instruction.
The tuition is paid by the UA Local 74.
Applicants must meet the following requirements:
Be at least 18 years of age

Provide a copy of their high school diploma or GED equivalent as well as official high school transcripts or GED scores

Have reliable transportation

Have a valid driver's license

Provide a birth certificate
Having a background in algebra will help students be successful during their apprenticeship.
It also helps if the apprentice has completed an elective in mechanical drawing.
UA Local 74 trainees learn in a state-of-the-art training facility equipped with CADD systems, smart boards, and other advanced equipment.
Apprentices start by earning a salary that is 40 percent of the journeymen's hourly rate and receive pay increases of 5 percent increments every six months, as they progress in their training.
Contact Information
---
5

Adult Education Division
About the School
The adult Education Division of the New Castle County Vocational-Technical School District offers several apprenticeship programs in Delaware.
Training programs are also available in the field of Heating, Ventilation, and Air Conditioning with classes taking place Mondays and Wednesdays from 6:30 to 9:30 p.m.
The center offers part-time and evening courses for students in academic, apprenticeship training, certification, and technical training.
Courses Offered
The following courses are offered as part of the HVAC training program:
HVAC 1- this includes an introduction to HVAC, trade mathematics, soldering, and brazing, basic electricity, introduction to cooling, introduction to heating and air distribution systems, as well as core curriculum modules.

HVAC 2- this program offers an extension of basic HVAC theory and principles through field trips, lab exercises, videos, and readings

HVAC 3- a program that includes electrical power, heat loss/gain calculations, steam and water piping, systems design, blueprint reading, and many other topics

HVAC 4- this program expands the topics covered by the other three courses while helping students expand their HVAC system troubleshooting techniques through classroom theory and shop application.
Contact Information
---
6

Sussex Tech School District

About the School
Sussex Tech School District offers a variety of technical courses.
High school students have the opportunity of preparing for careers in the HVAC industry at Sussex Tech.
Courses Offered
Their course catalog includes an HVAC-R Engineering program that prepares students for successful careers in the heating, ventilation, air conditioning, and refrigeration industry.
Students also learn about safety and proper operating procedures.
The skills covered by this program include proper duct sizing and installation, ferrous metal piping practices, brazing and soldering, reading and drawing blueprints, and basic employability, among other skills.
Sussex County eighth-graders who want to prepare for a technical career can do so through work-based learning that allows them to earn professional certification, and hands-on experience and skills.
Students are admitted to the Sussex Tech through a random lottery system that is managed by the State of Delaware.
Students in the eighth grade apply for admission as freshmen the following school year.
The school admits about 300 students each year.
17 technical areas are available in total.
Freshman students rotate through several areas to help them decide what path they want to pursue for the next three years.
Contact Information
---
7

Capital School District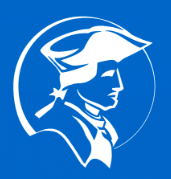 About the School
Capital School District offers 13 Career and Technical Education pathways that help students achieve success in post-secondary training and their careers.
Students begin training in the seventh grade in AgriScience, Business, Jobs, Health Sciences, Family Consumer Science, and Project Lead the Way.
Engineering, HVAC-Sheet Metal, and Manufacturing classes are also available at a high school level.
All these paths include dual enrollment options.
The Career Technical Education programs are available at the Central Middle School, Kent County Community School, Kent County Secondary ILC, and Dover High School.
Students enrolled in these programs are ready to complete a variety of work-based learning opportunities, which include job shadow, guest speakers, mentorships, mock interviews, site visits, and an internship in the junior or senior year.
The following CTE programs are available:
Academy of Finance

Architectural Engineering Technology

Communications Technology

Environmental Sciences

HVACR and Sheet Metal

Nurse Assisting

Specialized Programming

And more
Contact Information
---
8

Maintenance Troubleshooting International

About the School
Maintenance Troubleshooting International offers hands-on maintenance training programs.
The courses cover a wide range of industries, including:
Electrical

Mechanical

Utilities

Fluid Control

HVAC

Fundamentals & Safety
Costs vary depending on the course.
The three-day EPA Certification program costs $1,295.
Courses Offered
The school offers a variety of courses, including:
Industrial Fans and Blowers- a three-day course (for students who study 8 hours per day) that costs $1,295 and covers the operation and service of fans

HVAC Control and Distribution- a course that costs $995 and is designed for workers in the air distribution system

Electrical Theory and Application for HVAC- this $995 course is available for students who want to become proficient in electrical troubleshooting and equipment maintenance

EPA Certification for Air Conditioning and Refrigeration- this course is designed for maintenance technicians, building managers, HVAC technicians, and anyone in the HVACR field and includes studying for and taking the EPA Certification exam

Troubleshooting Essentials for Maintenance Technicians and Engineers- this course costs $995 and helps students develop troubleshooting skills and a systematic approach to solving any problem

Advanced Mechanical Seals- this $1,195 course is designed for engineers and technical personnel who work with mechanical seals on rotating equipment

And more
Contact Information
---
9

Delaware State University
Delaware State University offers degree programs as well as adult/continuing education classes.
Courses Offered
Its Adult Education division includes several online trades programs, such as
Introduction to Building Trades and Technology

Diesel Technician Certificate Program with Externship

Electrical Technician Certificate Program with Externship

HVAC Technician Certificate Program with Externship
The HVAC Technician Certificate program prepares students for the Environmental Protection Agency Section 608 Technician Certificate exam.
The curriculum covers an understanding of the heating, air conditioning, refrigeration, and ventilation industry, as well as planning, management, finance, the underlying principles of technology, health and safety, and environmental issues, among other topics.
All students have the opportunity to participate in an externship, which is not a requirement but recommended for students.
The HVAC Technician program costs $3,750 and includes 375 contact hours.
Students also build workforce-related skills, such as accountability, problem-solving, communication skills, and emotional intelligence.
Contact Information
Address:

 1200 N. DuPont Highway, Dover, DE 19901

Daytime:

 302.857.6060

Evening:

 302.857.6290

Website:

 

https://www.desu.edu
---
10

Delaware Technical Community College- Stanton Campus
The HVAC Maintenance Technician Certificate available at Delaware Technical Community College in Stanton prepares students for a career in this high-demand field.
Delaware Technical Community College is accredited by the Middle States Commission on Higher Education- an institutional accrediting agency recognized by the United States Secretary of Education and Council for Higher Education Accreditation.
Courses Offered
The program includes the following courses:
Preparatory Mathematics- students learn how to work with whole numbers, fractions, measurement, and percents, as well as basic algebra and trigonometry

Introduction to PC for Technicians- a course that teaches students about computers and how they work as well as word processing and spreadsheets

OSHA Construction Safety Course- a 10-hour program

Heating I and II

Electrical Control Systems- students learn about electrical principles, components, schematic diagrams, and systems applied to different types of HVAC equipment

Refrigeration and Air Conditioning

Blueprint Reading for HVAC Technicians

EPA Certification Examination- technicians are required to become certified by passing the EPA exam before being allowed to service air conditioning or refrigeration equipment
Contact Information
Address:

 400 Stanton-Christiana Road, Newark, Delaware 19713

Phone:

 (302) 857-1000
---
Final Thoughts
Delaware is home to many trade schools and community colleges that can prepare students for a career in the field of Heating, Ventilation, and Air Conditioning in less than one year.
Now that you have read our selection, is time to continue the research and apply for the program that best meets your aspirations, learning style, and budget.
Featured Online Programs
Sponsored Online Programs.